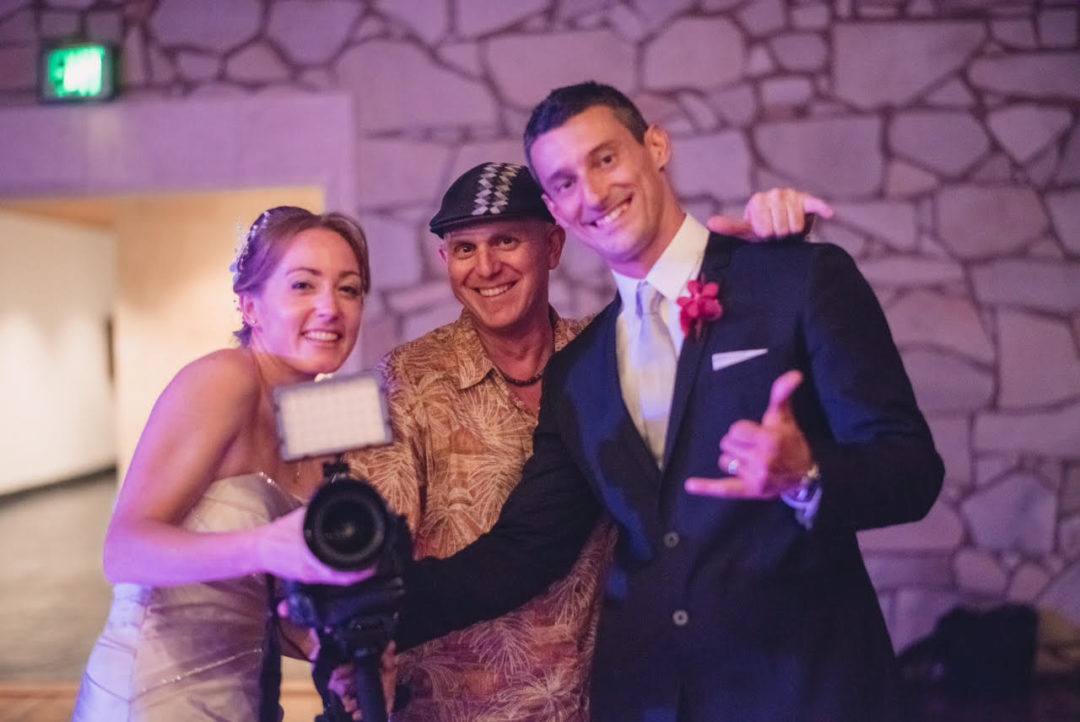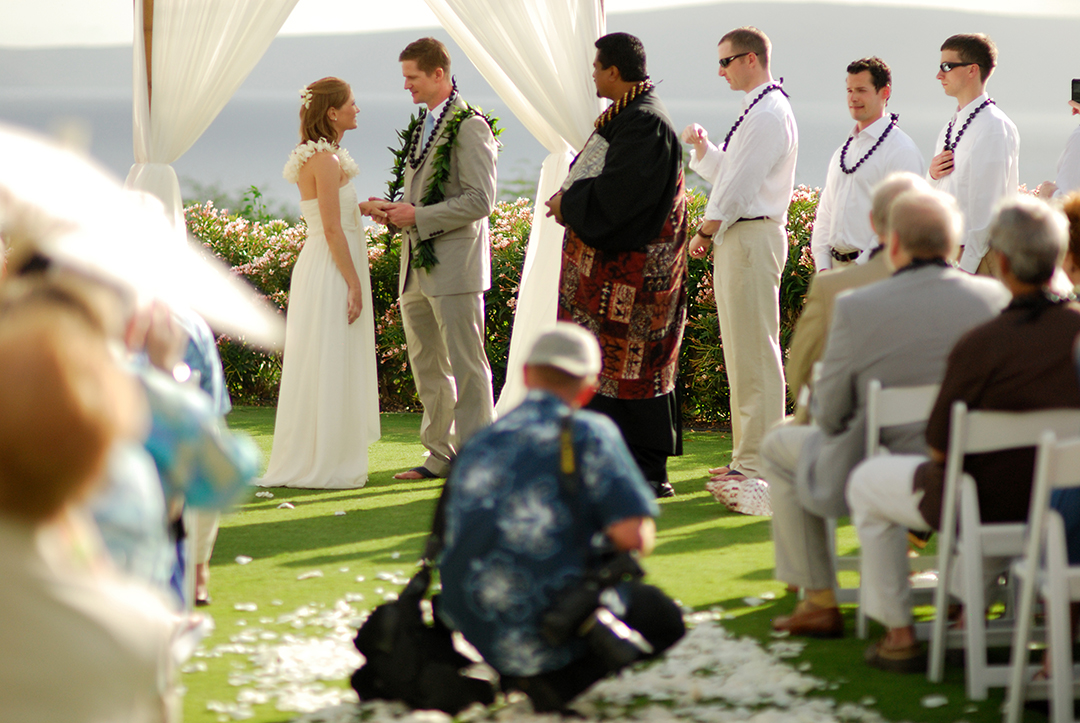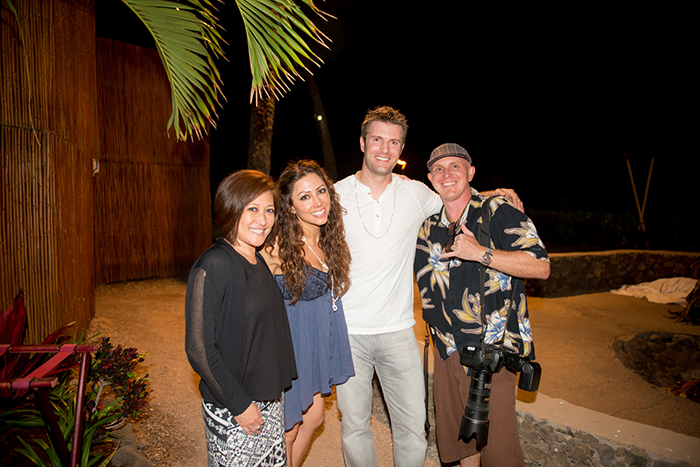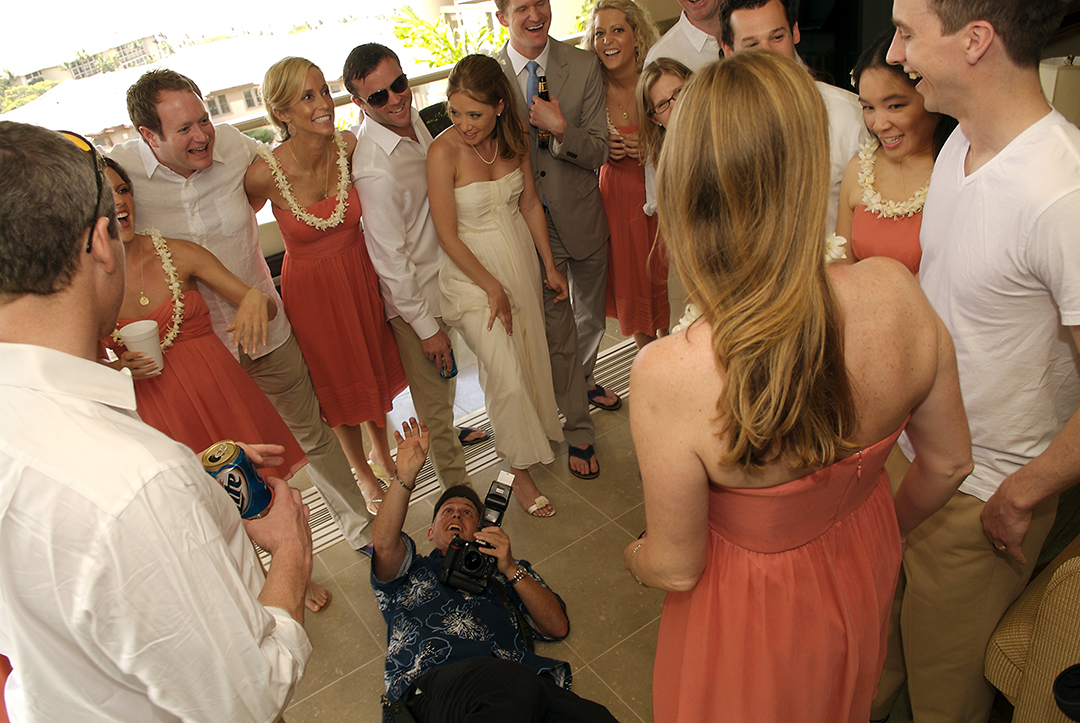 I am definitely a people person and I love being a photographer, I think because of that I create a very fun and relaxed environment for everyone that I work with. I picked up a camera at the age of seven, inspired by talent that I saw in Time Life & National Geographic Magazines and from that moment on I was obsessed to become a visual storyteller. Another interesting thing about me is I was a child actor and model when growing up (i can tell you more about that when we meet) so I have a good idea of what it feels like to be on the other side of the lens.
I have taken all of these early experiences and use what i've learned for taking pictures of people. I love telling a story with my camera!! My style can change depending on what i'm shooting but i'd say it's a modern, photo-journalistic style, and living in Hawaii it's very rich in detail and color.
My Story
I have been living on Maui since 2000 and have a been a professional Maui photographer ever since. I'm fortunate to have traveled to over 20 countries to shoot weddings and other events and even lived in Taiwan for a stint, which has helped me understand other cultures and traditions. So here I am on Maui, living with my fiance Katie, and my dog Makai. When i'm not shooting weddings i'm surfing and usually shooting photos of this beautiful island (go figure, I love taking pictures)!!!  I love photographing giant surf and music events as well as filming concerts, music videos and documentaries with my other business Polyphonic Industries.
Experience
I have a B.A. in Fine Arts in 1996, Magna Cum Laude, with an emphasis in photography and cinematography and finalized the last stages of my degree in Paris via University of South Florida. My photographs have appeared in numerous publications worldwide, including Rolling Stone, The Hollywood Reporter, Billboard Magazine, Surfer Magazine and a few more! (I was the Quicksilver runner up in 2016 for photographing the largest wave of the year being surfed).
My Commercial Website
While I love shooting weddings, I've also have had the opportunity to shoot in a vast variety of contexts. For a look at to my general photography, check out this website.
Sparkling Dragon Fruit
This is a business I started with my fiancé. Our naturally derived vegan fragrance oils are blends which may contain essential oils, natural resins + natural aromatic ingredients including natural isolates, we never use any harmful synthetic fragrances.